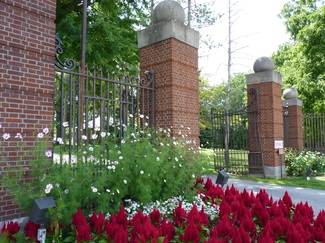 Discover how we can help your group
succeed in its mission!
​
We are experienced guides who help organizations, schools, universities, nonprofit and other groups gather at Green Lake for meetings, retreats and experiences! We provide excellent housing, dining, meeting and recreation facilities delivered with warm hospitality by our service team.
We would be delighted to host you for a site visit. Contact us at (920) 294-7250 or
GuestGroups@glcc.org
. Call ahead for an evening or weekend appointment.
---
Gary Van Abel

Vice President of Group Relations

(920) 294-7362 or

GaryV@glcc.org

Gary's focus is on increasing the number of new groups and programs coming to Green Lake to fulfill our vision to nurture, train and network leaders to go and expand the world mission of the Christian Church. Gary started serving groups at Green Lake since 2014.

Jason Kauffeld

Director of Group Relations

(920) 294-7372 or

JasonK@glcc.org

Hola, nyob zoo, ni hao, barev dzez, namaste, and hello!

Jason is a Returned Peace Corps Volunteer and a Certified Program Planner with 16 years of experience serving the needs of hundreds of government, nonprofit and educational organizations in the Midwest as well as in Nicaragua, Nepal, Armenia, and China. He speaks good Spanish and Nepali and is also the Conference Center's resident ballroom dance instructor. Jason works with state, national and international nonprofit, government and educational organizations exploring how Green Lake can fulfill their meeting needs.

Randy Weinberger

Housing Director




(920) 294-7355

or RandyWeinberger@glcc.org

Randy directs our Housing Services and Guest Services departments. He works closely with group leaders regarding their accommodations and oversees our front desk staff to make sure guests' needs are met when they are here. Randy has been serving groups at Green Lake since 1996.

Kate Triller

Director of Group Scheduling and Marketing

(920) 294-7328 or

KateTriller@glcc.org

Kate leads efforts to realize our vision to fill Green Lake Conference Center with people having great experiences and a closer walk with God. These efforts are focused on

two primary markets: Christian and other nonprofit groups. Kate has been serving groups at Green Lake since 2012.

Rebecca Reeves

Group Scheduling Director

(920) 294-7213

or RebeccaReeves@glcc.org

Rebecca works with churches, schools, nonprofits, business, government, and family groups. If you're thinking of holding a conference, retreat, or family reunion, Rebecca will help you discover how Green Lake can serve you! She'll review dates, meeting space, sleeping space and meals that will fulfill your group's needs for a meaningful experience. Rebecca has been serving groups at Green Lake since 2004.

Kris Golz

Conference Planning Coordinator


(920) 294-7230 or

KrisGolz@glcc.org

Kris works collaboratively with group leaders and our internal departments such as Conference Services, Guest Services and Dining Services to creatively plan what a group is seeking for a great experience at Green Lake. She also handles inquiries for weddings, groups and reunions. Kris has been serving groups at Green Lake since 1992.