---
Quest Family Camp
July 2-7, 2017
a transformational experience for families

---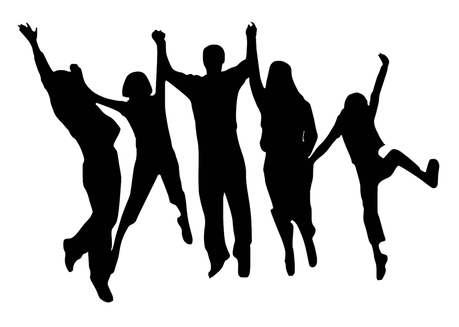 DESIGNED FOR FAMILIES
Quest Family Camp is designed for families to share a transformational experience that includes worship, family meals, interaction with other families, and family activities. Each portion of the schedule for the week is designed with families in mind. From the way worship experiences are designed to the Bible studies to the Parent's Night Out, our team has worked diligently to create an experience that works well for families of all types, sizes, and ages.
OPTIONS TO FIT YOUR NEEDS
We know some families love to camp while others would much rather stay in a hotel. Some families like to make their own meals and others prefer to have meals provided. Whatever your family's style, we have accommodations that can work for you. The price for the week is adjusted based on the choices you make regarding lodging and meals. For instance, staying in a hotel suite and having all meals provided will be priced differently than staying on the campground and cooking all your meals.
GREAT LOCATION
Located in the beautiful heart of Wisconsin, the picturesque Green Lake Conference Center serves as the location for Quest Family Camp. Once you enter our iconic brick gates and discover this special place, you will see that it is unlike anything else in the Midwest. With serene hideaways, scenic views, and several trails for the person who likes to escape to water sports, biking, rock climbing, and high ropes courses for those seeking an adventure, the grounds provide something for everyone. For a tour of the grounds and to learn more about the conference center, watch
this video
.
PROGRAM FEE: $100 per family. To register your family, call Pat Zimmer at Green Lake: at (920) 294-7365.
TO MAKE HOUSING ARRANGEMENTS: Call Guest Services at Green Lake: (920) 294-3323.
SCHEDULE
SUNDAY AFTERNOON (OPTIONAL)
3:30 pm: Arrival and Check-in
5:00 pm: Dinner
6:00 pm: Worship/Family Activity
7:30 pm: Youth Track Begins
10:00 pm: Youth Track Lights Out
DAILY SCHEDULE
9:00 am: Morning Worship
10:00 am: Family Ropes Course Activity
11:00 am: Break Out Sessions
12:00 pm: Lunch
1:00 pm: Afternoon Free time
5:00 pm: Dinner
6:00 pm: Worship/Family Activity
7:30 pm: Youth Track Begins
10:00 pm: Youth Track Lights Out
SPECIAL EVENTS
Sunday: Families may arrive anytime between 3:00 p.m. on Sunday afternoon and 5:00 p.m. on Monday afternoon. The activities on Sunday evening and Monday morning are available for those who choose to arrive on Sunday.
Monday and Thursday: Dinner on Monday and Thursday is provided for everyone regardless of family's meal choice for the week. It will be a family dinner and will be held in the Dining Hall.
Tuesday: There will be no youth, family, or adult programming after 12:00 pm on Tuesday. Families are encouraged to spend the 4th of July together doing an activity of their choosing. Youth in the Youth Track may be dropped off at CYC at 9:45 p.m.
Wednesday: Parents Night Out will take place from 5:00 pm to 7:30 pm. Pizza, Games, and Fun for Kids and Youth will be held at the CYC. Parents should pick up their families at 7:30 pm. The Youth Track will begin at 8:00 p.m. Lights Out for the Youth Track will be at 10:30 pm.
CHILD CARE
For children 9 months – 3rd grade the Children's Center (run by GLCC and located in Roger Williams Inn) is available in both the morning. Parents are expected to pick up their children for lunch at noon. Parents are provided this as an option and make a different choice on each day. Children between Kindergarten – 3rd grade are welcome to fully participate in the morning activities. Should parents choose not to use the Children's Center, children preschool age and younger will remain with the parents throughout the morning.
WORSHIP
Morning worship will be designed to include high energy music and activities. The speaking, teaching, and learning will embrace the whole family. Fun games and interactive Bible lessons are shaped so that children and even our most seasoned adults are interacting together. In the evenings, we will continue to worship and glorify God but will also incorporate times of family interacting with each other and with other families. It will invite all of us to worship together in unity.
ROPES COURSE
From 10:00 – 10:45 each morning, families will grow together as a family unit by going through our low ropes challenge course. Groups could include multiple families. Participants will learn about each other, learn how to lead and follow as a family. The experience will help to build relationships with others families and teach us to lean on each other as the body of Christ.
BREAKOUT SESSIONS
From 11:00 – 11:45 each morning, we will divide into groups according to age and will study the Bible and relevant topics. Age groups will most likely be: Elementary Age Kids, Middle and Senior high Youth, Young Adults (college +), Adults. (these are subject to change based on numbers)
YOUTH TRACK
Each night youth programming will begin after the family worship is over. Youth will have a time for group games, campfire with devotionals, and enormous fun! Youth will be staying together in Robbins North or South and will be supervised by Quest Staff members. Youth are expected to participate in ALL activities (this is for their safety and so that we know where they are). If parents would rather their youth stay with them instead of being housed with the other youth – they must pick up their youth personally each night when the youth activity is over.
FAMILY DINNER
On Monday and Thursday nights, the whole group will eat together in the dining hall. There is something about coming together and sharing a meal that brings together the body of Christ. We will be sitting together and inviting your family to connect with other families during a shared meal in the dining hall.
PARENT'S NIGHT OUT
Can't remember the last time you and your sweetheart shared a meal together without getting up 18 times? Wednesday night is the night! On Wednesday night all youth and children should be dropped off at the CYC for pizza, games, and fun from 5:00 – 7:30 pm. Parents are welcome to enjoy a meal on the grounds or go into town for dinner. Eat with another couple, or enjoy a quiet walk with just the two of you. Our incredible Quest Staff (with the help of our brilliant youth) will have a super fun night planned for the kids at the CYC.
---

FOURTH OF JULY
Because of the Fourth of July, families (including youth) will have free time from lunch through the evening. Families may drive over to the town of Green Lake to watch fireworks enjoy another activity. There will be no youth activities this night. Use the night as a much-needed family night. Parents may drop off youth at the youth housing between 9:45 and 10:30pm.

---