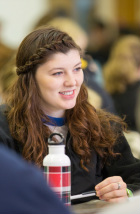 Green Lake Conference Center, through special scholarship endowment funds, annually provides financial aid to assist youth and adults in attending Green Lake-sponsored conferences.
Applications can be made below. If you have questions contact Pat Zimmer in the Program Office:
PatZimmer@glcc.org
or call (920) 294-7365.
Applications must be received 10 days prior to the start of each conference to be eligible for scholarship assistance.
Adult Scholarship Application
Awarded to adults age 19 and older.
Jamie Robbins (Youth) Scholarship Application
Awarded to youth ages 12-18.
For all scholarships listed above,
campers are ineligible.
Other Sources of Financial Aid
Funds are provided for continuing education by many local congregations, as well as by regional and national institutions and agencies.
---