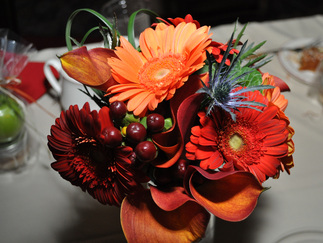 Green Lake Conference Center is a beautiful Christian conference center set on the deepest lake in Wisconsin. Our central purpose is to contribute to the building of God's Kingdom through use as a training and retreat center. With our beautiful location, the conference center can be a unique location for a couple seeking a simple outdoor wedding.
What we offer:
Vesper Circle offers seating for 400 on benches and use of a basic sound system and keyboard for $800. It is rented subject to availability (priority goes to overnight conferences and retreats which are our focus).
Vesper Circle is rented "as is". We do not have wedding coordinators or staff who will manicure the facilities so this is for people looking for a more rustic-feel wedding.
No rain back-ups are offered.
No weddings may be held from June until Labor Day weekend as we fully devote our energies to conferences in this time period.
Other sites on our grounds may be available. A charge of $800 plus $1 per chair will be made.
Rental prices include:
One hour rehearsal, pending availability of space. There will be an additional charge for rehearsals lasting more than one hour.
Refund of fee minus a $100 administration expense fee in the event of rain.
Signs and decorations may be tied to trees or stakes in the ground, but may not be nailed, stapled or tacked to trees on the Center grounds. No signs or decorations may be attached to existing signs on the Center grounds. All signs and decorations are the responsibility of the wedding party contact person and must be removed prior to departure. Any signs or decorations that remain after the day of the wedding will be removed and disposed of by the Center at the contact person's expense. Specifically, we will charge $50 an hour needed to remove the signs and decorations. The fee is not pro-rated to accommodate fractions of an hour time to remove signs and decorations.
All food service needs, except the cake, must be handled through the Green Lake Conference Center Food Service Department.
Wedding Reception Cuisine Samples
The use of alcoholic beverages is not permitted on the grounds. Groups may book a private event, where minors are not present, catered by Lawsonia at which beer and/or wine is served.
It is the responsibility of the wedding party contact person (signatory listed on the Scheduling Agreement) to make sure that these guidelines are followed.
Contact a Scheduling department staff member for further information: (920) 294-7230.
---